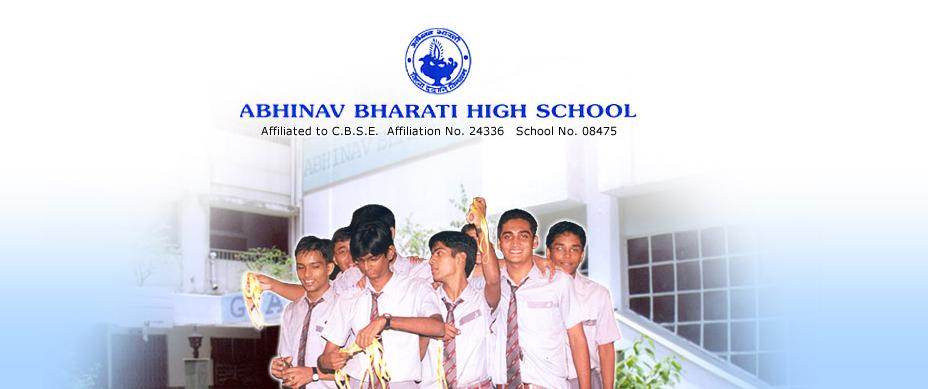 GYAN MANCH
Gyan Manch is a famous auditorium in the premises of Abhinav Bharati High School. This auditorium has an adventurous historical background and it is a platform for the development of the cultural activities of the students. It is a huge air-conditioned auditorium which has a 6,000 square feet area and the stage is 32' * 30' * 48' of measurement and has a capacity to fit in 396 people. The fame and the renown of Gyan Manch extends beyond its commercial use because it is a place where many organisations all over the country and abroad have organized their cultural, educational and social activities.
Important Events:
Primary Section:
Annual Prize Distribution – Thurs – 11th May
Independence Day – Tues – 15th Aug.
Founder's Day – Sun – 20th Aug
Teacher's Day – Tues – 5th Sept.
Art & Craft Exhibition – Wed – 20th Sept
Children's Day – Tues – 14th Nov
Annual Sports – Wed – 20th Dec
Saraswati Puja – Tues – 23rd Jan'07
Manthan Inter School Festival – Wed – 7th Feb'07
Secondary Section:
The Initiation Ceremony: School Ceremony to welcome the new entrants into the school community.
Annual Sports: The Annual Sports Meet is usually held in the month of December/January.
Annual Day: Cultural Programme and Prize Distribution Ceremony.
Saraswati Puja: Students, Staff, Members worship Goodness Saraswati. A short cultural programme is held.
Independence Day: 15th Aug.- the day is observed to rekindle the spirit of national integrity. National Flag is hoisted.
H.P. Lohia Memorial Inter School Debate: Competition named after Late Hari Prasad Lohia, a philanthropist and well-wisher of the school.
Science Fair: Students work to be showcased before Puja Vacation.
Elocution Competition: Inter House Elocution competition to be held in the month of December.
SANGEET SHYAMALA
Sangeet Shyamala was established on 25th July, 1952 by a group of Social Workers and Art Lovers to meet a long felt demand for learning Classical Music, Dance and Painting in the City. The authority of Abhinav Bharati has been kind enough to lend their support to the institution in all respects.
Subjects
1. Dance: Bharata Natyam, Kathak, Odissi, Rajasthani Folk, Dandia and Western.
2. Painting: Water, Oil and Stained Glass.
3. Art & Craft: Bread Craft, Pot Making, Batik, etc.
4. Music: Vocal Classiccal, Light and Bhajans.
5. Guitar
6. Synthesizer
7. Tabla
8. Karate
9. Calligraphy
Special Classes are conducted during the Summer Vacations. Admission is open to girls, boys and ladies.